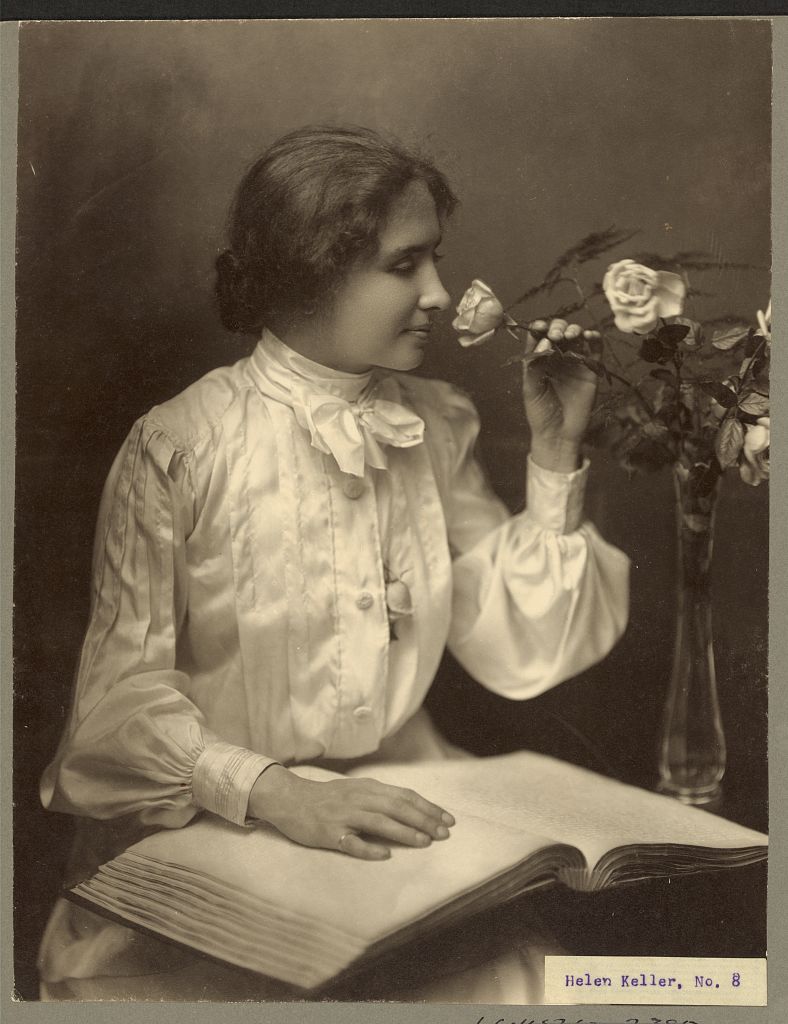 Gena and Jean recognize Braille Literacy Month with a discussion of personal experiences in researching blind ancestors as well as the Braille system, seeing eye dogs, and treatment of the blind in earlier centuries. For the full podcast, subscribe to the Premium version of Genealogy Journeys at this web address by clicking on a premium podcast and entering payment information ($20/year gets full access to all podcasts).
Photo included is from the Library of Congress collection: Helen Keller, 1904.
For a listing of resources used in this podcast, check http://genaandjean.blogspot.com under this date, 14 January 2017.