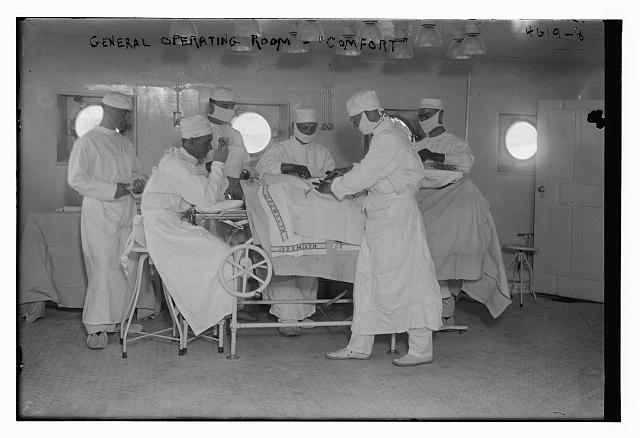 Gena and Jean tackle the subject of heart health, to recognize Natinal Heart Health Month. Originally published on 11 February 2018, the first remarks about heart health and its connection to family history research, including how to determine if an ancestor had such an ailment, encompass the first half of the podcast. The second half of the program goes into the history of medical advances and some of the terminology of the world of cardiac health. This is available for Premium subscribers only ($20/year - to access, go to the genjourneys menu and click on the full version of podcast 46, then follow the directions for charging your credit card). 
For more information on the resources for this podcast, check the blog for this date, 11 February 2018, at <http://genaandjean.blogspot.com>
Photo here of a general hospital operating room; undated photo from the Library of Congress.