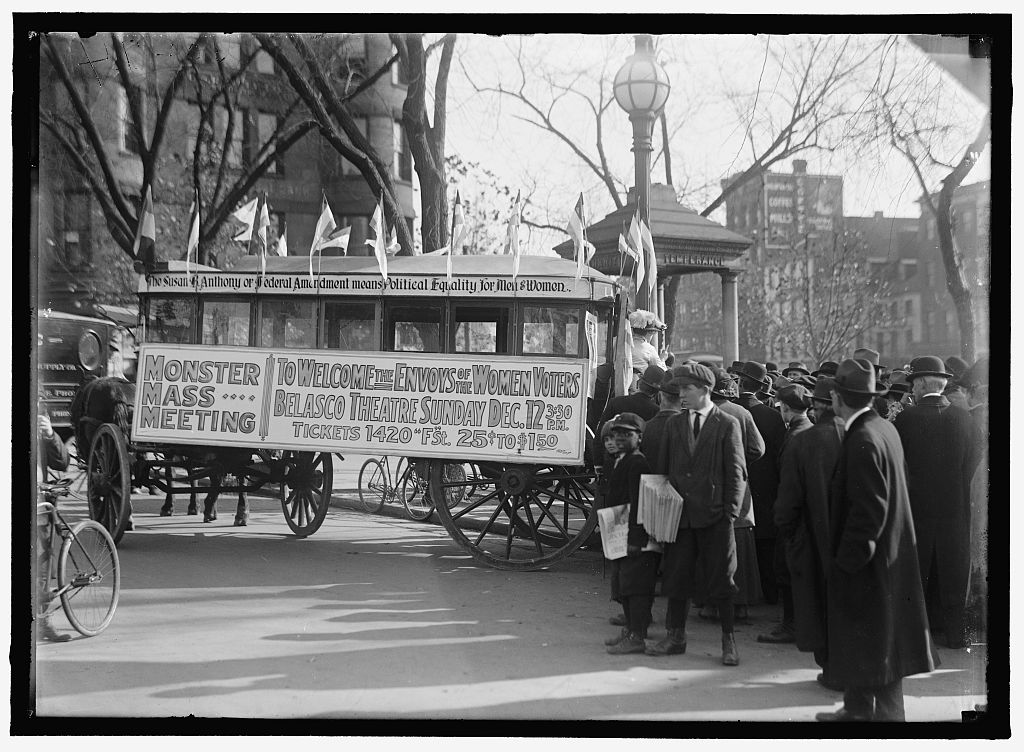 Gena and Jean talk about the issues surrounding voting rights in the US, in recognition of the anniversary of the ratification of the 19th Amendment, granting women the right to vote. Various historical aspects are considered, along with the auxiliary issues of lowering the voting age in 1970, granting African Americans voting rights, and other related topics (some discussed in the long version, available with a premium subscription - just click on the link for that podcast 35, listed as "premium").
Photo here: Harris and Ewing, 1919, Women's Suffrage rally, from Library of Congress.
For resources on the subjects discussed in this podcast, please go to http://genaandjean.blogspot.com for 13 August 2017.