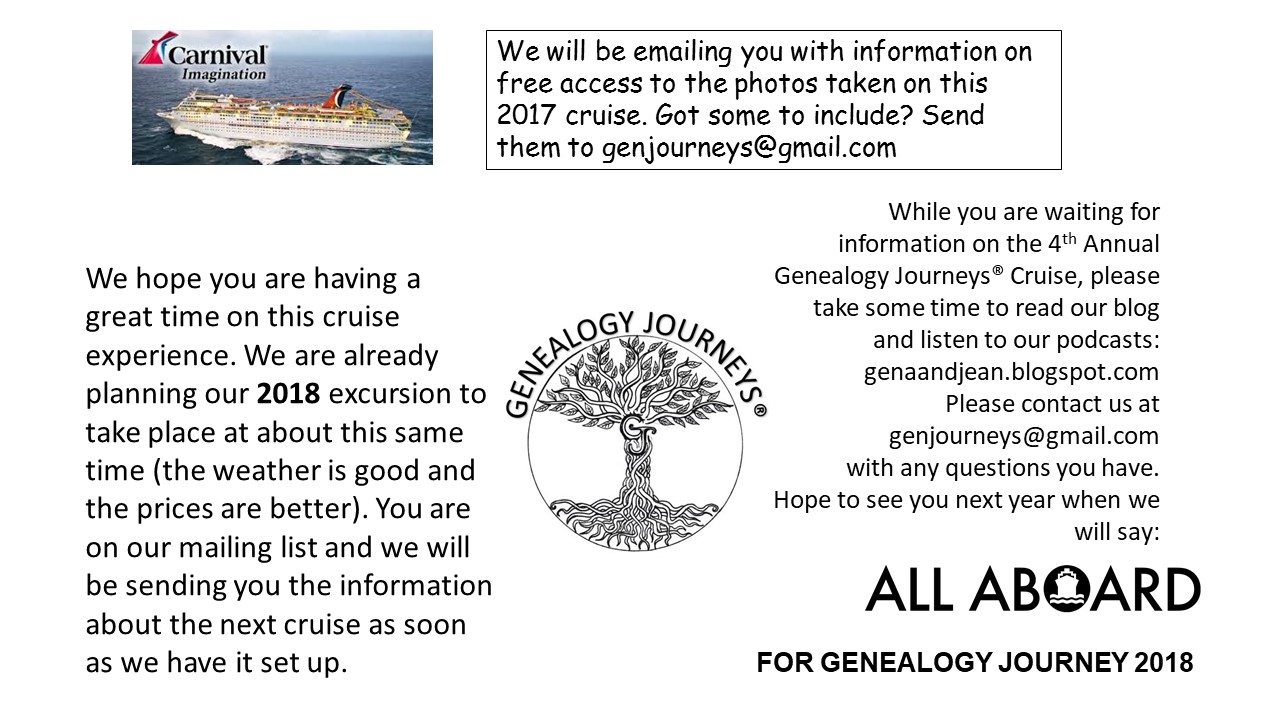 Gena and Jean, and guest Sara Cochran, talk some about the cruising experience of the Genealogy Journeys Cruise 2017, 5-9 November. A review of the experience to let folks know what they missed, or reminding people about the event from the perspectives of three of the presenters. A preview of what is coming the in the months ahead is given in part 2.
Image included here is the "announcement flyer" for the 2018 cruise.
To check out some of the social history resource ideas from Gena and Jean, go to http://genaandjean.blogspot.com/2017/11/genealogy-journeys-podcast-42-cruise.html for 29 November 2017.