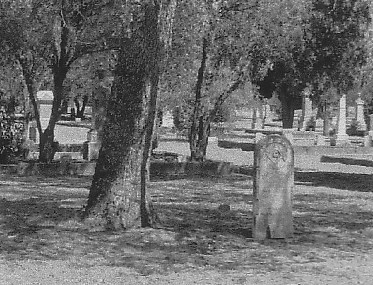 Gena and Jean discuss the impact of the California Gold Rush on the state of California and the rest of the country. The first half includes reflections of personal visits to the region and the second half details more of the people and events surrounding the region and its settlement. 
Song at the end of the podcast is "Lonesome, Roving Wolves" (traditional) performed by Jean Wilcox Hibben (playing guitar, dobro, and mandolin) and accompanied by Butch Hibben on saw. All rights reserved.
To access the resources used in the preparation of this program, please refer to the Genealogy Journeys blog for this date, 28 January 2018, at 
http://genaandjean.blogspot.com
. 
Photo here is of the Oakdale Cemetery, copyright 2001 by Jean Hibben (Oakdale is located on Hwy 108/120, West of Yosemite National Park and East of Modesto). The highway running through Oakdale connects to State Rte 49 just before you get to Yosemite.