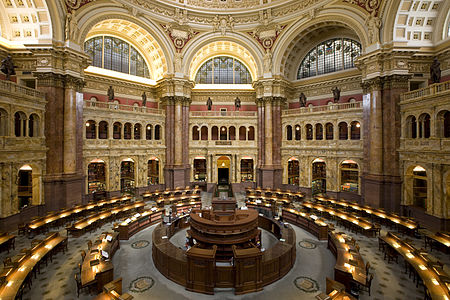 Gena and Jean discuss personal library experiences but then go into a comprehensive listing of libraries that would be especially helpful to genealogists. They end with some general tips about behavior and preparing for a library visit.
Resources used for this, and URLs for the various archives and libraries discussed, can be found on the blog post for this date, 25 February 2018, at <http://genaandjean.blogspot.com>
Photo: the Reading Room at the Library of Congress, Washington, D.C.  Source: Wikipedia.