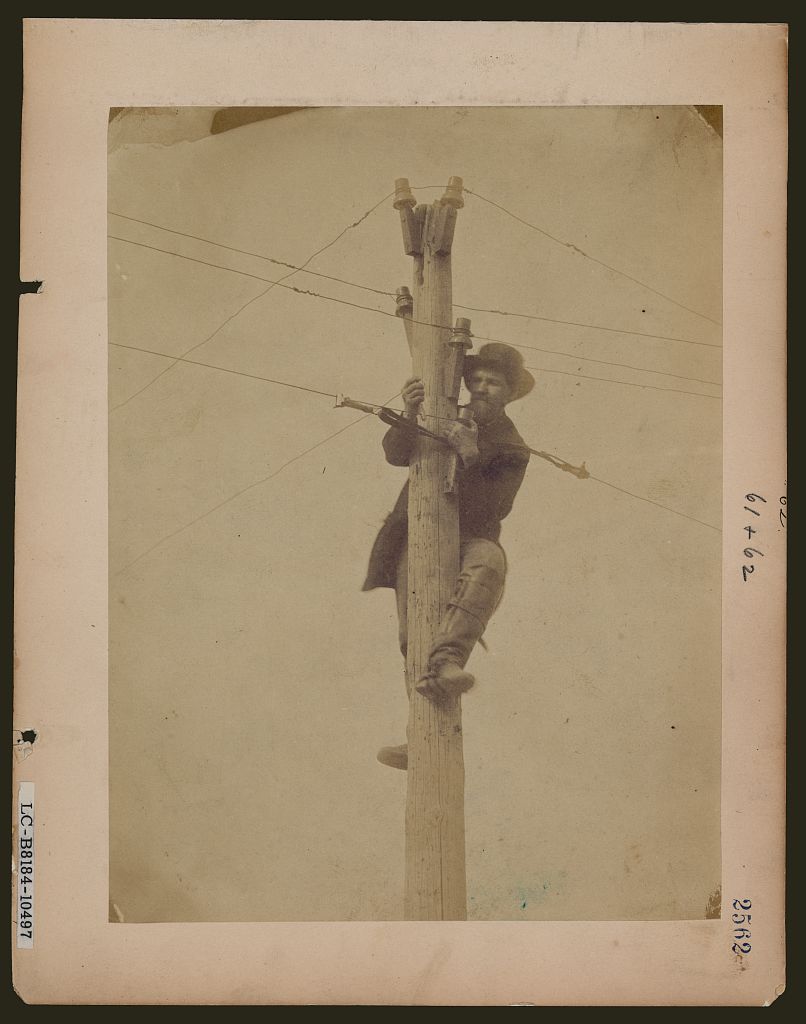 Gena and Jean discuss the advent and development of the telegraph. The first half covers more recent telegraphic use and the second half also includes the earliest days and ways it might have been used by your ancestors.
For information on the resources used in this podcast, go to the blog post of this date, 8 April 2018 - http://genaandjean.blogspot.com
Photo above from the Library of Congress, Repairing Telegraph Lines, ca 1862-1863.