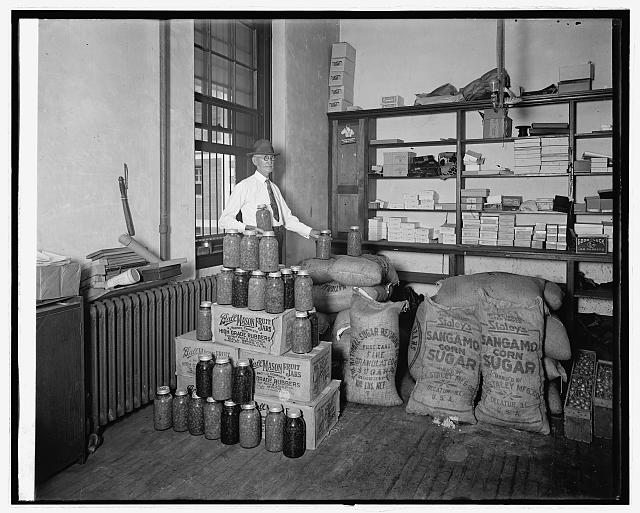 Gena and Jean explore some of the effects of prohibition on ancestral lives. Besides sharing a couple of family stories, they discuss the consequences of prohibition on both crime and lifestyle. The second half covers some of the terminology of the activities associated with illegal alcohol during the early 1900s. (Apologies for some drops in the dialogue.)
The information cited comes from a few specific websites which are clearly identified on the blogpost associated with this podcast (see <http://genaandjean.blogspot.com> for 18 July 2018).
The photograph displayed above comes from the Library of Congress and shows the confiscation of illegal alcohol production, unknown photographer, taken between 1918-1928.