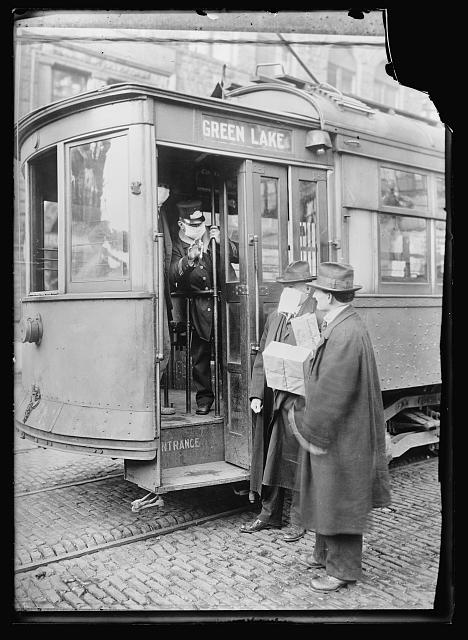 Sara Cochran joins Jean Wilcox Hibben to discuss the interaction between the Spanish flu pandemic and World War I. 
To see the resources Sara and Jean used for this topic, check on the genaandjean.blogspot.com: https://genaandjean.blogspot.com/2018/09/podcast-59-wwi-and-spanish-flu.html
Image above from the Library of Congress: "Precautions taken in Seattle, Wash., during the Spanish Influenza Epidemic would not permit anyone to ride on the street cars without wearing a mask. 260,000 of these were made by the Seattle Chapter of the Red Cross which consisted of 120 workers, in three days." ca 1918-1919.