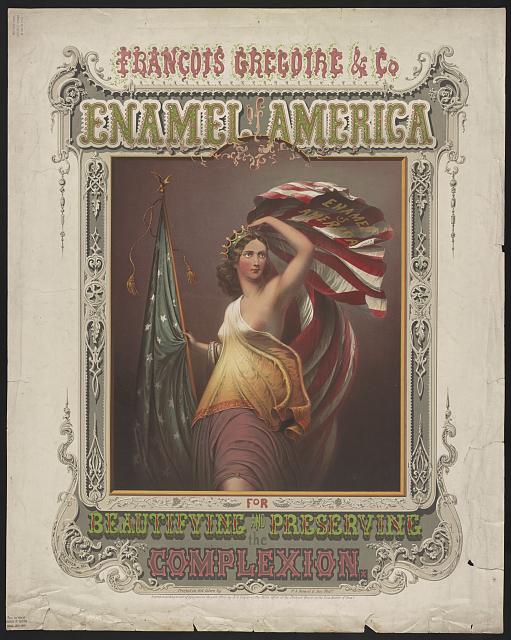 Sara Cochran joins Jean Wilcox Hibben for a podcast on make-up and cosmetics, including a couple of popular companies. The second half (available with a premium subscription) includes an explanation of the history of make-up use and its use as a cover up.
References for this program are posted at http://genaandjean.blogspot.com for this same date.
Photo above is from the Library of Congress and depicts François Gregoire & Co.'s "enamel of America" for beautifying and preserving the complexion; printed in oil colors by P.S. Duval & Son Philadelphia, ca. 1866. Retrieved from the Library of Congress.