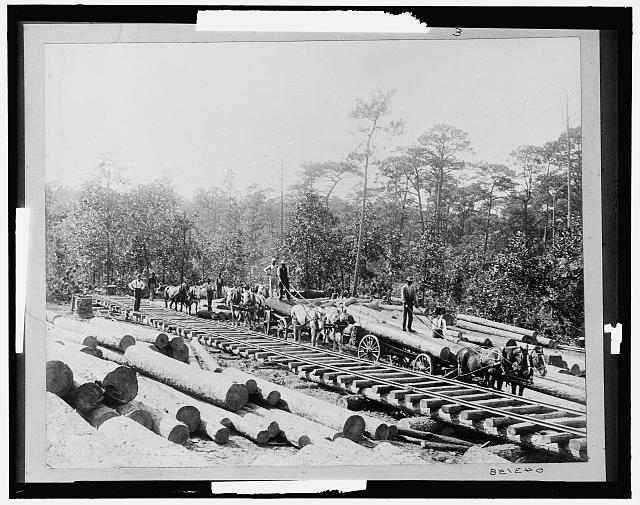 Jean and her podcast partner for the day, Sara Cochran, discuss the world of lumber and the occupations involved therein. The second half includes some etymology of the forestry world and the words that have gained new meanings in more recent years. Some discussion about Roosevelt's programs are included.
Resources can be found at the blog post for this same date at http://genaandjean.blogspot.com
Image above is of Hauling logs to Railway, Keystone Lumber Co., ca 1905, copyright Detroit Publishing Company, accessed via Library of Congress, for educational purposes only.