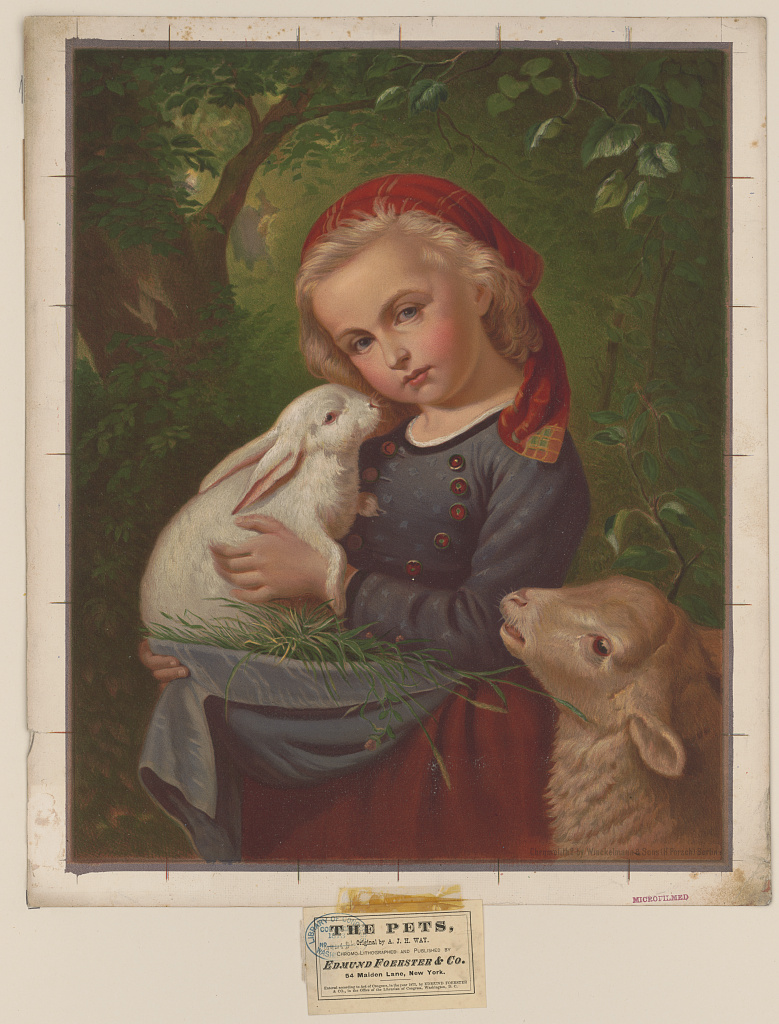 Jean Wilcox Hibben and Sara Cochran delve into the ancestral lives that included pets in the mix. Owning and raising pets is nothing new; learn how pet ownership was regarded in different cultures in part 2 but also how Sara and Jean remembered lives with pets in their own personal history, perhaps reminding you of ways in which you can include your own pets as you write your personal and family histories.
For references, check the blog post at https://genaandjean.blogspot.com for this same date, 28 December 2018
Above photo by Currier and Ives, "The Pets," copyright 1873, retrieved from the Library of Congress website.