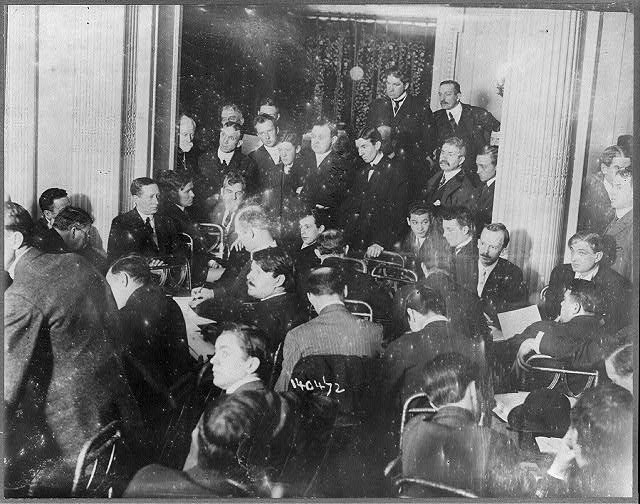 Sara Cochran and Jean Wilcox Hibben discuss museums dealing with specific historical events, including disasters - general and specific. The second half includes even more specific detail on particular events - notably: floods, shipwrecks, train wrecks, and fires.
Information on resources used to compile these facts is located on the blog post for this same date, 26 February 2019 - check https://genaandjean.blogspot.com/2019/02/podcast-66-museums-part-2-historical.html 
Above photo is of TITANIC disaster. Senate Investigating Committee questioning individuals at the Waldorf Astoria, copyright 1912.