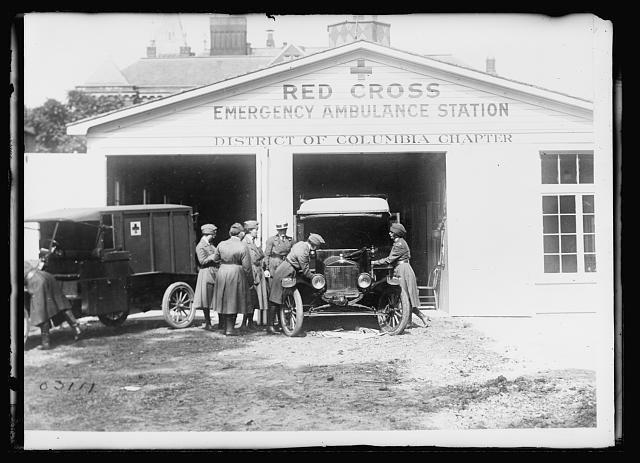 Sara Cochran joins Jean Wilcox Hibben to discuss the interaction between the Spanish flu pandemic and World War I. This is a two-part podcast but only part one is presented here in the FREE version. To hear the entire presentation, return to the Genealogy Journeys home page on podbean and click on the Premium Version to subscribe ($20/year for all podcasts, including those given before this date).
To see the resources Sara and Jean used for this topic, check on the genaandjean.blogspot.com: https://genaandjean.blogspot.com/2018/09/podcast-59-wwi-and-spanish-flu.html
Image above from the Library of Congress: "The Red Cross Emergency Ambulance station of the District of Columbia Chapter is usually a busy place. But during the influenza epidemic of the autumn of 1918 it was worked over time."